What an exciting time this is, we are a new Stamping challenge and I hope you will be joining Leo and all the Design Team girls each month as we start on our new journey in blogland.
This is definitely a stamping challenge and we do need to see some form of stamping on your projects. You may use digi downloads for enhancement of your project but the main focal point must be stamping.
We really would love to see you use one of our sponsors stamps on your creations but it is not a requirement of entry for you to do so.

We have a fabulous company called Flonzcraft who will be sponsoring us each and every month.
The winner of each monthly challenge will receive a voucher for Leo's Store of $20.
Here is a little information about our sponsor:
We are a small family-owned design and craft company from New Zealand, a very small country where all people are great neighbours. We work very hard for our store and work philosophy to reflect that in our company. We are very proud of our products and our main goal is making and selling rubber and clear stamps. We have a unique collection of stamps that you cannot find anywhere else.
To be in with a chance of winning this fabulous prize each month please read the rules and regulations at the end of this post.

Before we scroll down to our very first challenge and inspirational pieces I am sure you would all love to meet the Design Team plus read a little about them.
A huge congratulations and welcome to the new Design Team of Vintage Stamping Challenges.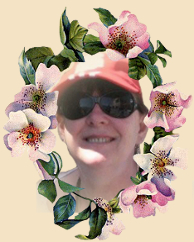 "I was 'born and bred' as they say in the Cambridgeshire Fens and I couldn't imagine living anywhere else as I love the flat and scenic landscape which stretches as far as the eye can see.
I am married with a large family of children and grandchildren and a good few animals in tow … including horses and dogs. I was forced to give up my job as a company secretary when I was diagnosed with MS, but craft and helping out in my hubby's office keeps me occupied.
My cardmaking addiction started many years ago and from the start I was drawn to rubber stamping and all things inky. Love silhouette and vintage style stamps plus I have a fascination with sky's and creating scenes. I'm not naturally artistic and can't draw for toffee but I do love colour and experimenting with colour palettes which to some might be a bit 'off wall'.
Definitely consider myself very fortunate to be able to share my passion for crafting with others through classes, demo's and working on the Design Teams I have been privileged to be part of an have met some wonderful friends along the way".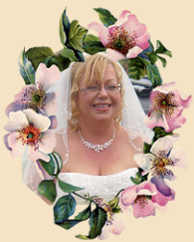 Hi, I'm Claire and I'm really looking forward to being part of this exciting new team.
I'm the wrong side of 40 and live in the UK with my husband, 21 year old son, 2 dogs and a very bossy parrot.
I work full time for a mental health charity and although I love my job it would be bliss to have more time for crafting.
I'm totally addicted to all things inky. I love to try new techniques and mess around with paint and ink. I especially enjoy making my own … backgrounds, flowers, embellies etc. I also dabble a little in jewellery making, and really enjoy combining stamping techniques with bead work. I don't have a particular style as I love everything from grungy to cute. think my favourite papercrafting technique is brayering although it changes from day to day.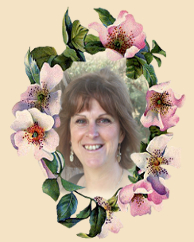 Let me introduce myself … My name is Dot, I am happily separated and a mother of two teenage boys.
I live at the bottom of Australia in a harbour-side town classified as rural/remote. Translation – thank goodness for blogland!!! The people I meet here are so awesome, inspirational and are always willing to help.
I love stamping and using inks to create my own backgrounds. Not sure what my style is because of all the learning new techniques, playing with colours in all sorts of ways and experimenting with everything along the way. I consider myself a "work in progress".
Welcome to Vintage Stamping Challenges and I look forward to sharing what I have learned and hopefully inspire you in some way.
My motto is always to have fun … and enjoy!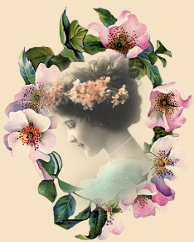 Hi everyone my name is Shirley and I have been crafting it seems forever.
Married to an absolute gem called Andrew who puts up with my quirky habit and never complains … until he sees the credit card bill.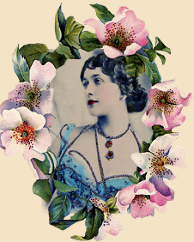 Sue here – I've been crafting seriously for about 10 years now. Stamping is what I'm really passionate about and mix that with inks and paints and I'm in heaven. I work full time so squeeze my crafting into a couple of hours at night and whatever time I can find at the week ends….without upsetting my other half ! My craft room is my haven and it's the one place where I go to unwind and relax…….and lose all track of time ! Fortunately my partner is extremely understanding and supportive……..which is a good job!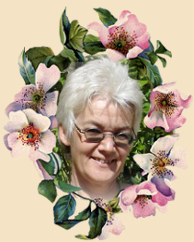 Silvia here – Hi or Moin ( as I always say here in my country). I'm from Germany – also known under my knickname of Barnie from Barnie's Baustelle. Wife and a mum to two wonderful students, both no longer at home. Totally addicted to rubber stamping for more than 15 years. I love my distress inks and making tags is my favourite, but will also try other forms of art. I am happy and proud to be part of this wonderful team. Happy Stamping.
Well here we go the very First Challenge and just look at the inspiration the new Design Team has created for you. You all have one month to show us your gorgeous creations and yes that is anything.
ANYTHING GOES
Also during the course of the month we will be adding inspirational pieces from the Design Team … just to wet your appetites some more … not only that, we will be doing spot picks from your entries and hi-lighting them along the way.
Here is a list of the stamps the Design Team girls chose to use:
Brenda used: Fashion Girl Thirties plus another from the Fashion Girl Thirties range.
Claire used: Country Life Pastoral.
Dot used: Gibson Girl.
Sue used: Two Birds.
Shirley used: Fashion Girl Fifties and Retro Car.
Silvia used: Naughty Girl

To read and see more about how the Design Team have created such exquisite pieces please visit their blogs and while there maybe leave a little bit of love to let them know how much you adore seeing their creations … but before you do …
Just a few itty bitty rules …
All challenges start on the 1st of each month

We are a stamping challenge so we really Must See some form of stamping on your project.
You may use digi downloads for enhancement of your project but the main focal point MUST BE STAMPING.
We really would love to see you use one of our sponsors stamps on your creations but it is not a requirement of entry for you to do so.
Closing date for this challenge will be … Midnight Wednesday 31st October 2012 – spooooooky Halloween!!!!

Winner and top 3 will be announced on – Saturday 3rd November

The winner will have two weeks to contact us for the code to claim their prize from Flonz Crafts

We would love to see any project as long as it follows the theme of the challenge and is a new creation.
Entry is limited to three projects per challenge … no linking back please to projects previously posted
If you don't have a blog but would still like to enter please e-mail a pick to us and we will add for you